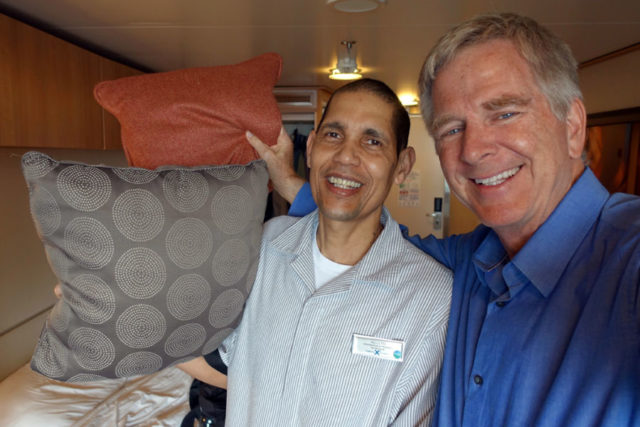 I've taken at least a half-dozen cruises, and the connection with the crew has always been a highlight.
On my last cruise, there were over a thousand crew members from 60 different (mostly developing world) countries on board. Each of these hard working people had a story to tell and was cheery and helpful — almost to a fault. (At dinner, we joked about how many people would come by and ask if everything was to our liking.) Everyone was just so happy. In fact, I overheard crew members sharing an inside joke about it, egging each other on with whispers of "happy, happy."
My cabin attendant was a wonderful man from Nicaragua named Adolfo. I like my stateroom to stay the way I leave it, and it was tough for him to realize that I didn't need all those pillows and so on. Thank you for everything, Adolfo — and happy travels!